This post is part of my cornerstone content, written years ago and updated for inspiring wisdom and deep understanding today.
One afternoon, many years ago, while sitting in my kitchen with a lady friend, we enjoyed a cup of tea while our sons played in the other room. Our conversation became deeper than most and, eventually, we both realized at the exact moment.
"You can't dig yourself out of the pit of despair. You must feed your soul and grow yourself out."
I can still remember feeling like the top of my head was opening up, all tingly with the sparks from the epiphany burning in my brain. It wasn't until a few months later when I was feeling hurt and broken-hearted, that I thought about this insight and turned to my Captain for a deeper investigation.
Asking the question, How do you feed your soul? I came up with seven different ways, and now I'll share them with you.
Count your blessings.
My first thought was of my chocolate Labrador, Tootsie Roll. She was always by my side, offering unconditional love and affection, ready to walk or chase the stick. Until her passing in 2018, my constant companion was a pure blessing in my life.
Although Tootsie was my first thought, I quickly realized I have so many different kinds of gifts in my life; it would be difficult to count them all. Think about it. Blessings can be simple, like our cat sleeping on our belly, sunshine coming through a window, a smile from our neighbor, the sound of our sweetie laughing. They can be the skills that help us serve ourselves and others, like cooking, singing, dancing, writing, listening, speaking, walking, and even recognizing joy and beauty in the world. When we focus on the power of our blessings, they enable us to share our energy and our gifts to help make the world a better place.
We must remember to include the blessings that came from the lessons that shaped our lives and relationships. Every experience we've been through and every person we've known has helped us better understand ourselves and our place in this world. Our healthy relationships enable us to expand as we connect to a part of something bigger than ourselves. In contrast, our unhealthy relationships give us opportunities to develop awareness, courage, and character. Whether kind or challenging, fun or painful, each of our relationships is a blessing, helping us grow and understand ourselves. By doing our best to be grateful for it all, we harness the power of our Captain and steer toward a life worth living.
Focus your strengths
We are already exactly who we're supposed to be. Of course, we might need to develop and polish some things, but focusing on our strengths, skills, and abilities allows us to show up and do something instead of chasing our tail in frustration. Even the act of learning about ourselves makes us stronger. To find our strengths, we can look at the struggles from our past. The pain was a clue of the lesson we need to learn and carry forward. When discovering ourselves lost in the past or worrying about the future (because it happens, no matter how evolved we think we are), we can always tune into our power by rooting our attention into the present moment. Our awareness is our greatest strength. Sometimes, that means recognizing we need to ask for help.
Asking for help takes courage and the willingness to let other people see us. Although it may not be easy at first, becoming part of a healthy relationship is one of the fundamental ways we develop strength and awareness. When we reach out beyond ourselves, we open up to the possibility for gratitude and appreciation, creating abundance for everyone. Though not always, it's been my experience that people want to help because it gives them a chance to feel valuable and capable. Those who say no allow us to strengthen our fortitude and expand our ask to someone else. When we share our gifts to build solid, satisfying partnerships, we become stronger beyond anything we could have imagined alone.
We create a life worth looking forward to when we tap into the gratitude we have for the people who support us and the opportunities we have to serve them. In a sometimes dark and overwhelming world, we can choose to see ourselves as courageous and with purpose because WE ARE IMPORTANT. We are part of a Divine plan. Allowing our relationships to be a foundation for a happy, successful, and confident life, we can learn to trust and share our strengths with confidence.
Find the lessons
Sometimes the pain and anguish that ride along with our problems get in the way of the lessons. Fear, shame, guilt, and anger all have a way of "fogging up the lens" of reality. It can be challenging to set aside those hurt feelings and take a pragmatic view of what happened to find its lessons. Are we learning patience when something doesn't go our way? Perhaps we lost a friend who didn't share the same values. Maybe we developed a new awareness of our boundaries by standing up for ourselves. The lessons are there, despite being buried. When we ask for help, Divine, friendly or professional, we can get a higher perspective of what we need to discover. When we recognize ourselves resisting the need to reach out for help, this could very well be an important lesson in itself.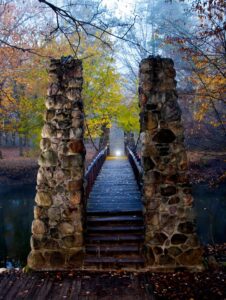 It helps to see the challenges in our life as a "Divine work-out plan." If life is always easy, we miss out on opportunities to become powerful or wise. Like working out at the gym, we need to do the work and put in the time to reap the benefits. The lessons we need to learn are the bridges we take to reach our destiny. Every challenging person and experience in our life teaches us something.
We grow and evolve when we practice looking for the gifts hidden within our challenges. Worth more than money, these buried treasures* can fill our lives with love, integrity, hope, faith, and courage. With practice and Grace, we recognize our struggles as a fast track to our evolution. Using self-awareness, gratitude, and a good sense of humor, soon we'll be back out beyond the stuck place, sailing toward a life worth living.
Believe in yourself
To develop awareness and feed our soul, we need a big, hearty helping of self-esteem. We are so much more than the stories we tell ourselves.
"We are made of star stuff. We are a way for the Cosmos to know itself. We are here to explore the Cosmos on a ship of the imagination."

Carl Sagan
We are the Universe looking back upon itself. To fully use our power and potential, we must first take responsibility for our energy and attention. Inner peace can be a force, giving us protection against the slings and arrows of those who need to make others feel small. However, if we face the world looking for a fight, we're always guaranteed to find one.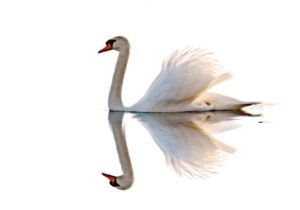 Life is full of difficult people and situations. Avoiding them fuels our fear, making us feel weak and small. Remember, confident people aren't born; they develop themselves. They've been through rough times and seen themselves through to the other side. We become stronger by staying tuned in to our Source and facing our challenges with strength and a desire to learn and grow. By facing our fears and doing the work to overcome them, we grow to become the person we hope to become.
Follow your passion
Are we giving our passion the time and attention it deserves, or are we hiding from it because it's embarrassing or inconvenient? Feeling exhausted, cynical, and hopeless are all signs we've been hiding or ignoring our gift. We've all played small, at one time or another, allowing ourselves to get lost on the hamster wheel of everyday obligations, dulling our shine because we're worried what others will think or say. However, when we ignore our passion, we undermine our soul's development, our self-confidence, and, eventually, our happiness.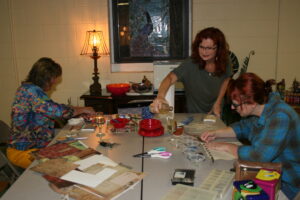 Passion comes from the Force (God, Allah, the Source, the Divine) within us, compelling us to dream, grow and share our strengths and gifts with the world. Sometimes it's hard to recognize passion. Maybe it's something exciting like motorcycle racing, sky-diving, or rock-climbing. Perhaps, it's something less dangerous like singing, dancing, telling jokes, writing books, or flying model airplanes. Whatever our passion, following it helps us develop, create and expand into our true self.
Living our dream takes time and effort. Like growing pains, following our goals can make us feel awkward and vulnerable. Our passion isn't supposed to keep us safe or comfortable. Its purpose is to give us every opportunity to learn and expand into our highest potential. When we focus on doing things that light us up and look for people who share our passion, we create new channels of energy, curiosity, and excitement. We must remember to be brave and remember there are people out in the world who are looking for us, too. Together, we can chart a course toward a life worth living.
Embrace your joy
It's easy to get caught up in the daily grind of work and responsibilities. There's a lot to manage with our job, home, family, and friends, each demanding our time and attention. However, as the old saying goes, "All work and no play makes Jack a dull boy." A well-lived life requires a healthy balance of work, fun, and rest. Just like our job, finding and maintaining our joy is our responsibility. We must take it seriously!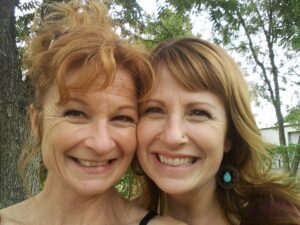 We can't force ourselves to have fun. It doesn't matter if we enjoy singing, dancing, throwing the stick for the dog, pushing our child on the swings, playing games with our family, hanging out with our friends, or even sitting alone in meditation. Only we know what's fun. While other people may not always get it, denying our joy trying to make someone happy is the first step into hell. A good life means we must be true to ourselves and make time to have fun anyway. Our happiness demands we stay tuned into our inner peace and live well despite everything going wrong in the world.
We can start by doing ourselves a favor and finding a reason to laugh every single day. What would happen if we made it twice a day or even three times? We eat three times a day. Why not feed our soul three times a day? We know it's working when we start feeling our heart open up and our shoulders and tummy relax. We shouldn't be surprised to hear other people compliment us on the beautiful light in our eyes and the smile on our faces. We can expect a lot more hugs, high fives, and fist-bumps, too! Embracing the joy in our life is the best gift we can give to ourselves and everyone around us. The world needs more light and fun!
Rest and restore
After all the work and effort we put into living well, it's essential to step back and allow ourselves time to rest and restore. Living a healthy life requires 'space,' a place for Grace to come through. For example, if you crammed the words on this page together without leaving any spaces between them, it would be nearly impossible to distinguish the message. Giving our body and mind rest enables us to recognize what's most valuable while at the same time clearing a channel for Divine inspiration.
It takes time and effort to clear away old and worn-out mental debris to make room for what truly nourishes us. Practicing healthy habits such as meditation, praying, chanting, walking, listening to nature, and yoga can help us feel calm and centered. Creating time in our schedule and space in our mind, we open ourselves up to love and guidance from our Source, the energy helping us fulfill our purpose, follow our passion, and feed our soul.
There's a lot more to being alive than paying bills and "taking care of business." Our lives are our business. We honor ourselves, our purpose, our Captain, and the people in our lives when we learn to let go of being busy all the time and get some rest.
I hope you enjoyed these seven ways to feed your soul.
Can you think of something I've missed? Tell me about it in the comments below.
xoxo Pam
*I highly recommend these books by Pixie Lighthorse Boundaries & Protection: Honoring self—honoring others, and Goldmining the Shadows. I read from these books every day as part of my morning ritual. Sincere and concise, the 1-page chapters offer relatable advice and language prompts to inspire fruitful conversations with the people in your life.